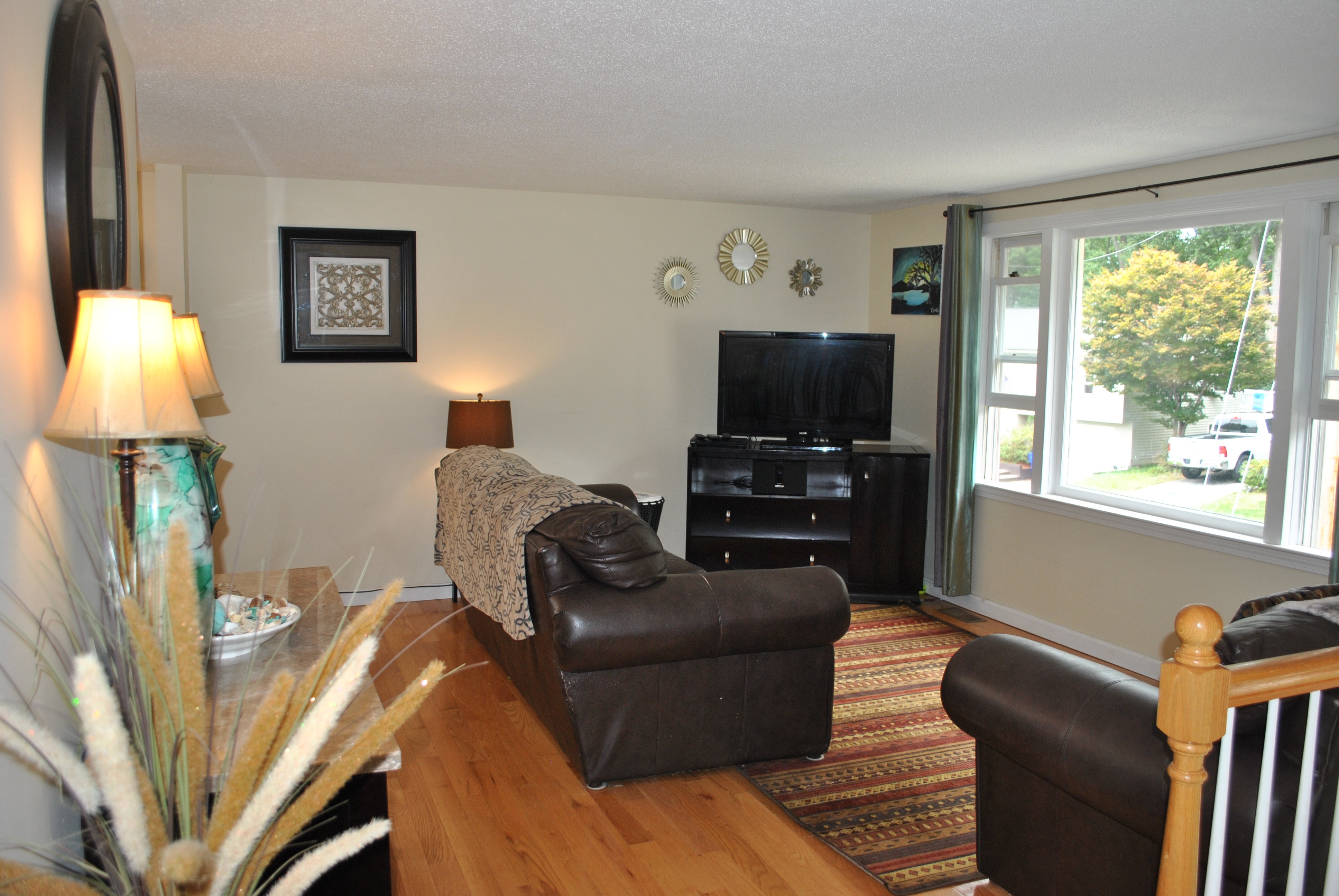 09 Sep

Detached Condo for Sale! 6 Killian Dr., Nashua, NH 03062

Just Listed !

6 Killian Dr., Nashua, NH 03062

Listed at $249,000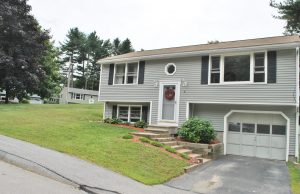 Home Features
Lovely split-level detached home in the Killian Place Community with three bedrooms, two bathrooms and a one car garage under…. on a corner lot. Main living level has an eat in kitchen with sliding doors that lead out to a multi-level deck and a lush green yard area. Sparkling hardwood floors in the kitchen carry out into the main living room area with a large sunny picture window. Two Bedrooms and a full bathroom complete the first floor layout. The finished lower level offers a spacious bedroom and combination bathroom/laundry room. The auto-open garage enters directly into the lower level as well. This home presents a great opportunity to own in Nashua…and in a great walkable neighborhood, Killian Place!
Killian Place is a condominium community of detached homes providing well cared for common areas and a quiet neighborhood just minutes from Exit 4, Rt.3. A short drive gets you to the down town Nashua area or Nashua Mall. It is a great commuter location as well.
Google Maps
Take A Home Tour !
Short Video
Review MLS Listing Information for 6 Killian Dr.
About Nashua, NH
Nashua, NH is a vibrant, river front town on the boarder with Massachusetts. There are many restaurants and shops on Main Street and several major seasonal events throughout the year – such as the Holiday Winter Stroll before Christmas, Taste of Nashua sponsored by Nashua area restaurants, and outdoor movie nights during the summer. Nashua is conveniently located for commuting into Massachusetts, Boston and North Shore locations. It is also only and hour away from some of the finest Atlantic Ocean beaches in New England. For snow lovers… and hour and a half gets you to some primo ski resorts, with both winter and summer activities. Zip-lining anyone? US News & World Report recently ranked New Hamshire #5 in the best states to live in. Heaven is Living in New Hampshire !
New Hampshire was recently named the #1 State in the USA by Politico magazine. Interestingly, New Hampshire has been able to achieve this ranking with a 0% state income tax rate, no sales tax, and no capital gains tax  Check it out HERE .
More Information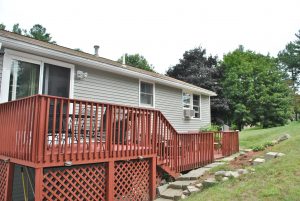 If you would like additional information or you are considering purchasing/selling a home in NH, please contact
the Top Producing and Award winning …. The Adams Home Team
Missy Adams, Realtor
Keller Williams Realty
20 Trafalgar Square Suite 101
Nashua, NH 03063
Telephone: 603-320-6368 or 603-883-8400 x138
Visit Missy for more information on this or other properties.
Email: missyadamsrealestate@comcast.net
Twitter: @missyadamsnh   #AdamsHomeTeam