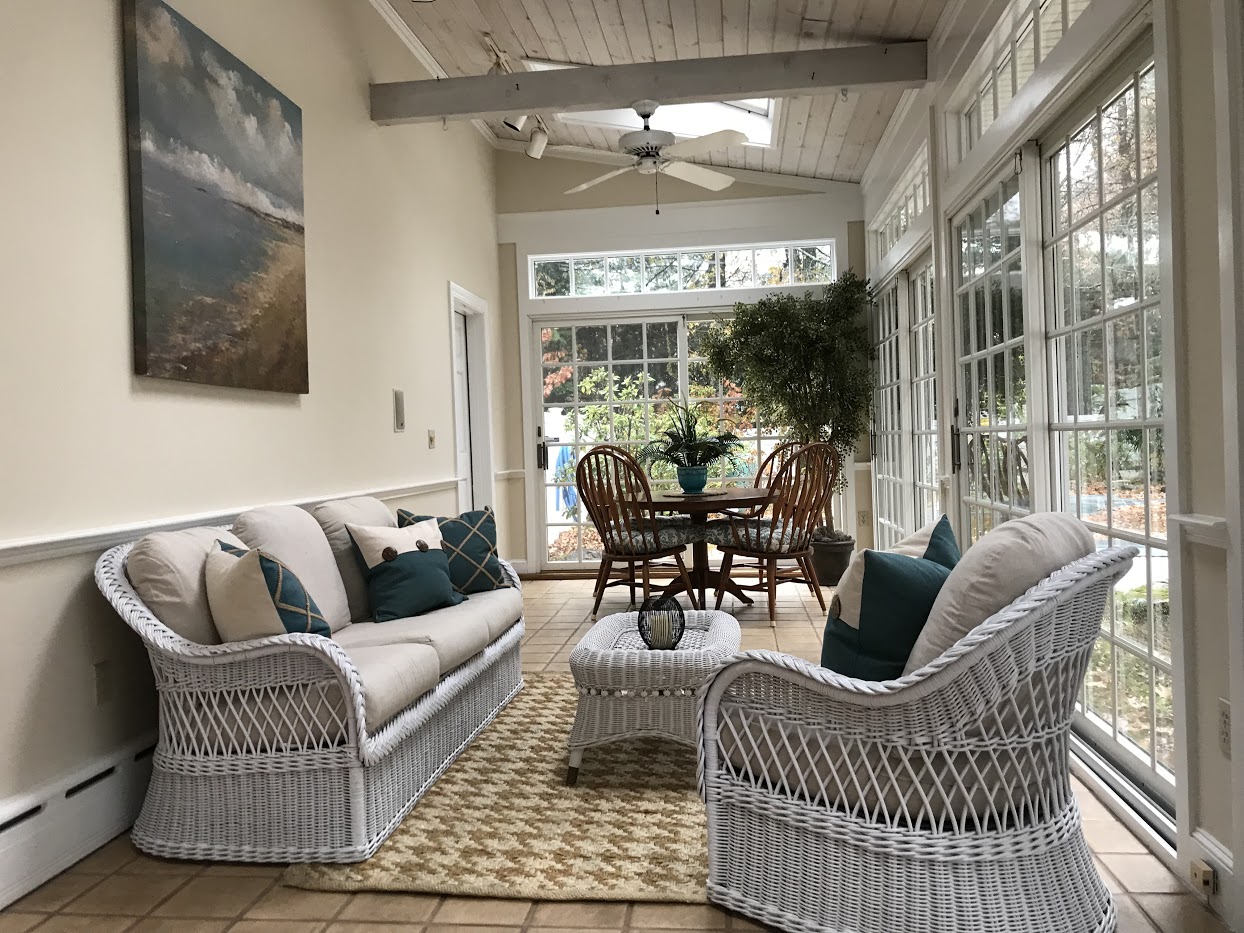 17 Nov

Home Staging…Making the Effort Pays Dividends!

Home Staging…..Beautiful Four Seasons Room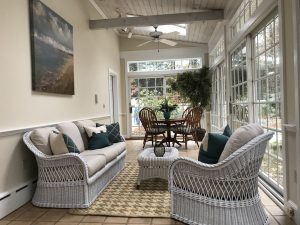 Situation
I have this great listing in Hudson, NH that just wasn't getting the attention needed to produce a quality buyer. It is a wonderful, 3500SF Colonial home on a one acre lot with beautiful attributes. There are 4 bedrooms, 3 bathrooms a terrific four seasons room, lovely landscaped yard, gunite swimming pool……all a short walk to the popular Whip-Poor-Will Golf Course. What could be better?
We had open houses, Broker Open Houses, advertised on Social Media, Adwerx, listed in two MLS systems, blogged about it…did everything to gain attention. We concluded we had to do a price reduction…which we did. A little better on the activity… but not much! While the home showed well it was still empty so I campaigned to get the seller to foot the bill for some Home Staging activity. This was not inexpensive from one perspective, costing around $1800, but we got A Lot! The staging designer came in, did an analysis, created a proposal and quote. I presented and sold it to our seller… and they reluctantly agreed. It was a modest investment compared to another price reduction.
The stager, Debbie, came in and painted some rooms, put in some carpets, furniture, beds, tables etc. as well as well placed lamps and knick-knacks. All in one day. The results were outstanding and transformational. We had a single showing set up for that evening – the paint was barely dry but ready. The staged rooms were magnificent. The buyer spent a lot of time looking around and then left. An hour later I received a call from the buyer agent…an offer was on the way! A P&S was signed and we are good to go at full price! WOW. Debbie is my new Hero….
All agents are aware of staging and probably even know a few stagers. My Team always presents it as an option. But it's easy for it to fall off the strategy radar in a busy sales environment particularly since it is a cost item. This is an example of how it is worth it's weight in gold. The final cost was far less than taking a second, eventual price reduction…and it created an instant, positive reaction. The seller is ecstatic. Joy reigns throughout.
The old adage…Never too late to teach and old dog new tricks comes to mind. This isn't all that new… but I am paying much more attention to the possibility and moving it up in the discussion process and business reviews with my sellers and potential sellers.
It helps a lot if your home stager has a warehouse full of furniture… and can react quickly as Debbie did. I was amazed across the board. I already have another appointment for her at another listing!
Before and After Pictures
A little Paint and some TLC goes a long way
The Home Stager on this project was: Debbie McLaughlin of Deb's Decor.
Contact:
Tel: 603-714-4213
Web: http://www.debsdecornh.com/
Short Video
For more information about home staging, New Hampshire Real Estate or The Adams Home Team…. please contact:
Missy Adams, Realtor
Keller Williams Realty
20 Trafalgar Square Suite 101
Nashua, NH 03063
Telephone: 603-320-6368 or 603-883-8400 x138
Visit Missy for more information on this or other properties.
Email: missyadamsrealestate@comcast.net
Twitter: @missyadamsnh   #AdamsHomeTeam