12 Jun

Home Buyers and Sellers – Who is looking out for YOU??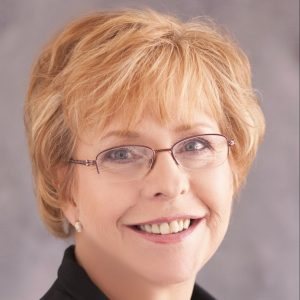 Home Buyers and Sellers here are a few observations from years of experience meant to provoke some thought about the value of a full time, dedicated, experienced Realtor to all real estate transactions. When the Rubber hits the Road….Who is looking out for YOU?? You can try and cut corners and may even be successful some of the time. But, why would you want to put your home at risk by having anything less than the best representation possible. This is your home…possibly the biggest investment you will make in your life.
While some market conditions seemingly make it easier to buy or sell a home without "professional representation", it is never a good time to follow that tactic. If you want to gamble, buy a lottery ticket! After being involved in close to 1,000 residential real estate transactions, I have seen an endless list of unexpected twists and turns that can sabotage your real estate plans. This can result in lost deposit funds, forced execution of an unfavorable contract, missing the market, a much lower selling price and possibly giving your home a negative stigma. None of this is good. The best way to hedge against this, given one of the major life events is buying or selling a home, is to have proven, local, professional representation. A well-researched Realtor.
Here are just a few incidents I have encountered:
You're a Seller in a transaction – you signed a Purchase and Sale agreement with a buyer for your property. Your buyer has to sell his house to qualify for the loan but he has a buyer for his house. That buyer also needs to sell his house…but it's been on the market for months and unfortunately it is in poor condition and unlikely to sell anytime soon. So, when it doesn't sell all three deals crash. Who is looking out for you??
You are a Buyer. You have a cash buyer for the house you are selling and signed a Purchase and Sale agreement. You don't need to close on that in order to buy the new house – a nice position to be in. But, you have had trouble finding suitable housing. The one you really want has multiple offers, apparently over asking price. The seller's agent is asking for waiver of home inspection, and an agreement to pay $5,000 over appraisal if it appraises less than the agreed to sales price. If you don't get this home, you will have to complete your sale and move out before you have a place to go…. which means a short term rental somewhere, and rental prices are sky high with few sellers needing to hold onto a house when they want to move, AND two moves… or maybe living with relatives, etc. Not good. Who is looking out for you??
You are a Seller. You have a contract on your home. It was determined after the home inspection that the beautiful finished basement with bar, bathroom and theater which was done by the previous owner before you bought – does not have proper permits for the work previously done. You own it so it's your problem. The toilet plumbing in fact does not even meet current code and needs to be redone. There are other significant costs associated with getting the appropriate permits as well. Or, you could adjust the sales price to reflect no finished basement, toilet etc. since it is not technically legal. By The Way, this information  now has to be disclosed on any future disclosure statement for the property! What do you do? Who is looking out for you?
You are a Buyer. You have finally found the perfect house! You've been shopping, loosing out in multiple offers and waiting since last summer.  Now it's February and you are so excited to move in for spring.  You are even pre-approved to spend $40k over the list price of this home and because you know you are in competition, you are offering $20k over the asking price. BUT, who knows if the property will appraise that high? The seller is talking about "escalation clauses"… There haven't been many closings of similar homes in the smaller towns here in NH since November and your lender is telling you that the appraiser needs to provide 3-6 "comps" or they won't be able to make the loan.!  You also don't have any extra cash available to pay the difference between the appraised value and your offer price, after paying for your closing costs and down payment. What can be done to get this house?? Who is looking out for you?
 Some Final Thoughts
Whether it is having the wrong agent, no agent, bad luck or one of the parties not following legal protocol, your good intentions can turn bad.  The four examples discussed are not uncommon.The experience and negotiating skills of your agent is paramount to having a low stress, issue free transaction and successful resolution of issues when they do arise. Experience is HUGE! The National Association of Realtors has empirical data that shows that For Sale by Owner transactions (FSBO) actually result in lower selling prices and longer "days on market" which is the length of time it takes to sell your house. Sure, part of the commission is eliminated in a FSBO but mis-steps in the transaction, extended sales time, unanticipated costs and poorly negotiated pricing or inspection issues can eat up any potential savings. Not to mention the complex issue of financing and the various loan programs which may or may not work well for your home, condo or multifamily property sale… On the buyer side, the agent does a whole lot more than "show" you a house. They have fiduciary responsibility to you and the transaction. Their job is to look out for you. Their skill can also be the difference in getting that dream house in a competitive bidding situation with over asking offer prices and sellers asking for waived home inspections and "escalation" clauses, among other things. The risks of which you really need to understand before agreeing to sign anything.
If you like to sleep at night, find the best Realtor you can for your location. One that has deep experience, local market knowledge and can provide a full range of services that assist the buying or selling activity. For example, my team has a program that steps sellers through the "Downsizing" experience and includes estate sales, home staging, bridge financing and other services that may not be anticipated. We have programs for First Time Home Buyers and other types of transactions that make the process a little different. Having a Team on your side is definitely a good thing. That's Who is Looking Out For YOU !!
Meet The Adams Home Team
About Nashua, NH
Nashua, NH is a vibrant, river front town on the boarder with Massachusetts. There are many restaurants and shops on Main Street and several major seasonal events throughout the year – such as the Holiday Winter Stroll before Christmas, Taste of Nashua sponsored by Nashua area restaurants, and outdoor movie nights during the summer. Nashua is conveniently located for commuting into Massachusetts, Boston and North Shore locations. It is also only and hour away from some of the finest Atlantic Ocean beaches in New England. For snow lovers… and hour and a half gets you to some primo ski resorts, with both winter and summer activities. Zip-lining anyone? US News & World Report recently ranked New Hamshire #5 in the best states to live in. Heaven is Living in New Hampshire !
New Hampshire was recently named the #1 State in the USA by Politico magazine. Interestingly, New Hampshire has been able to achieve this ranking with a 0% state income tax rate, no sales tax, and no capital gains tax!  Check it out HERE .
More Information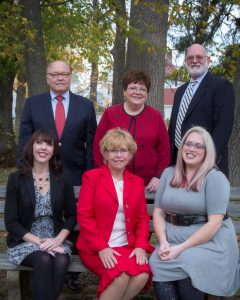 If you would like additional information or you are considering purchasing/selling a home in NH, please contact
the Top Producing and Award winning …. The Adams Home Team
 Click here for your complimentary copy of American Lifestyle Magazine.
Missy Adams, Realtor
Keller Williams Realty
20 Trafalgar Square Suite 101
Nashua, NH 03063
Telephone: 603-320-6368 or 603-883-8400 x138
Visit Missy for more information on this or other properties.
Email: missyadamsrealestate@comcast.net
Twitter: @missyadamsnh   #AdamsHomeTeam