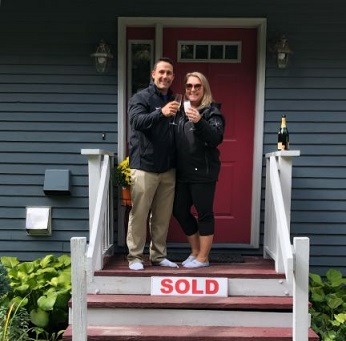 25 Jan

First Time Home Buyers LOVE The Adams Home Team! Testimonials….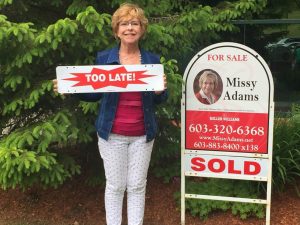 Top Producing Adams Home Team
Receives Accolades from… First Time Home Buyers!
The Adams Home Team has over 50 years of collective Real Estate experience. This diverse capability coupled with a firm commitment to technology makes our top producing team the go-to Real Estate resource in NH and northern MA. Our Mission Statement really summarizes our team culture….
"By constantly merging leading edge technology with the in-depth practical real estate experiences of The Adams Home Team, each member will provide a Global, World Class Customer Experience while assisting all Buyers and Sellers in achieving optimal Value, Quality and Integrity as they achieve their real estate objectives across a broad spectrum of requirements and needs."
There are so many moving parts to the purchase or sale of a home that the probability that something will go wrong is high. It's a perfect environment for "Murphy's Law."  In every sale there are always buyers, sellers, buyer agents, listing agents, mortgage lenders & processors, closing attorneys & title work, home inspectors, appraisers and in some cases people inspecting wells, radon levels, septic systems and HVAC. Roll all that up and you can see how just from a communication perspective, things could get out of hand –  let alone if there are issues the different parties are negotiating and/or posturing for position. Any issue means money often spent… either by the seller or even the buyer. If you have never done this before, you start with an information deficit. The fix is simple…make sure you have top quality, local representation across the board. The First step is selecting the right, highly experienced Realtor. They in turn usually have a deep pool of trusted resources that can handle anything that might occur. This relieves you of the daily stress and pressure of weighty decisions and allows you to have a positive learning experience! The Adams Home Team operates in such as fashion.
We really enjoy real estate, obviously, or we wouldn't do this. We Love first time home buyers in particular because helping people on the path of home ownership has a profound impact on their lives and the direction of their family. That brings immense satisfaction. From a business perspective, if we do it well (and we do!) The same buyer will be back to us several years downstream as their family grows and they prosper. So it's not a transaction…it's a long term relationship that is being formed. We call it….Realtors for Life!
SEARCH TOOL for Cell Phones 
A simple but very powerful tool is our branded search program. We provide superior features to MLS and third party (Zillow) search programs. It updates "real time" so you won't see properties (and needlessly get your hopes up!) have already gone under contract… or recently sold.
Cklick HERE to access the app on your phone….or cut and past this URL …  http://app.kw.com/KW2BI5AZ4
If you would like to put the Adams Home Team to work for you, call 603-320-6368.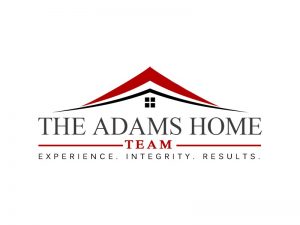 Here is some video input from several of our happy first-time home buyers. Please check in with us if you have any questions!
Meet Kaitlin and Brian…..
Meet Rachel and Mike….
Meet Arthur and Nicole…
A message from the Operating Partner at Keller Williams Realty, Nashua NH.
Other Stories…
Five years ago Margot and Bill bought their first home from us. In Sept we sold it for them and helped them buy a new home in Maine where they moved for work opportunities…!
      Bought in Maine!                                               Sold their NH home to some Happy people!
For Additional Information…..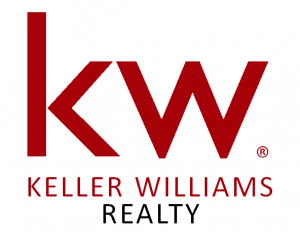 If you would like additional information or you are considering purchasing/selling a home in NH or MA, please contact the Top Producing
and Award winning………   
Missy Adams, Realtor
Keller Williams Realty
20 Trafalgar Square Suite 101
Nashua, NH 03063
Telephone: 603-320-6368 or 603-883-8400 x138
Visit Missy for more information on this or other properties.
Email: missyadamsrealestate@comcast.net
Twitter: @missyadamsnh   #AdamsHomeTeam