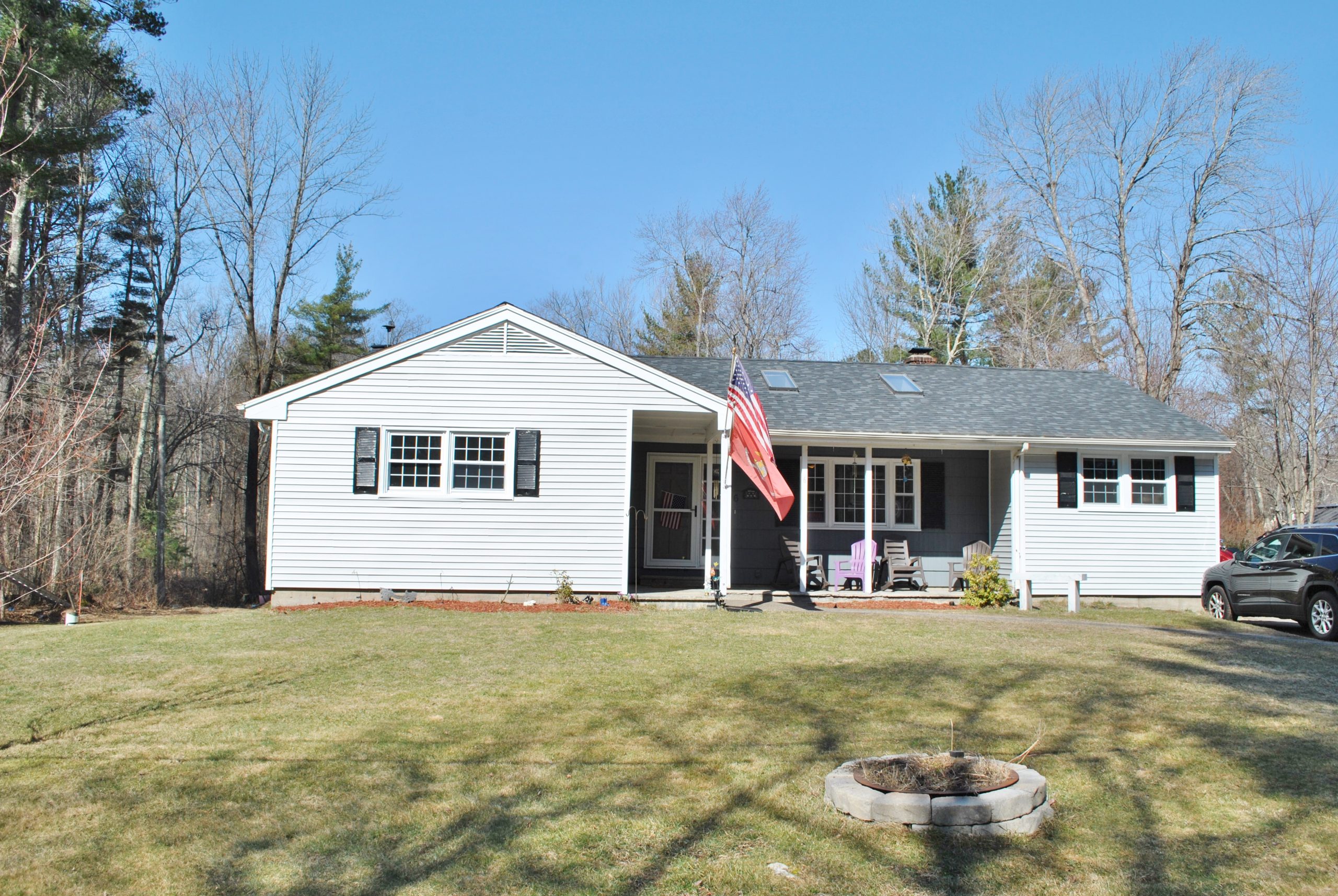 19 Mar

Just Listed!!Ranch Home for Sale! 6 Craven Terrace, Derry, NH 03038

Just Listed!!

6 Craven Terrace, Derry NH 03038

Offered by The Adams Home Team

$349,900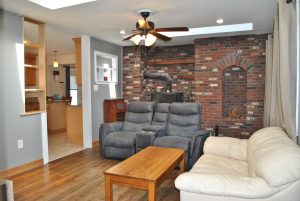 About This Home
This Spacious ranch style home is conveniently located off of Route 28 in Derry, NH. Four first floor Bedrooms, Three Bathrooms and over 2700 finished square feet! Enter the living room via the L-shaped farmers porch, two skylights and a large picture window allow for lots of natural light. One wall has a wood burning stove with brick surround. Hardwood floors in the living room extend to all the bedrooms and hallway. All floors will be refinished prior to closing! Custom built-in shelves in the living room border the open entry to the spacious eat-in kitchen with stainless steel appliances. A large dining area has French doors to the deck and expansive backyard.
The lower level has a ¾ bath with laundry, TWO bonus rooms, and a spacious front to back bar & family room with wood burning stove and a walk out to the backyard.
This home also features a New Roof, vinyl siding, deck, and kitchen with granite counters.
SHOWINGS commence on March 29, 2020
Take a 3D Video Tour of this Home! JUST LIKE being there……!!
Assorted Photos
Slide Show Tour
Short Feature Video
Google Maps
Access Complete MLS Listing Click HERE!
More About Derry, New Hampshire!
The origin of the Town of Derry goes back to the ancient Kingdom of Scotland. There for a hundred generations, the ancestors of the founders of our Town were farmers, herdsmen and weavers. There, from the misty Isle of Skye to the Port of Leigh, they struggled to survive on their small, rocky farms. In the 17th century the British put down a rebellion and confiscated much of Northern Ireland. This rich farm land – the Ulster Plantation – was offered to outsiders at very low rents. Soon thousands of Scots were sailing across the Irish Sea to claim this fertile land. With them they also brought to Ireland their Presbyterian faith and their Scottish culture. Our Town's ancestors settled around the Town of Aghadowey in County Londonderry. To history these people would become known as Ulster Scots or Scotch Irish.
During the Revolutionary War, the overwhelming majority of the townsfolk were decidedly on the side of the patriot cause. Men from our Town served first at Bunker Hill and continued on bravely to the end of the war at Yorktown. Matthew Thornton – from what is now Derry Village – was a signer of the Declaration of Independence. General John Stark who latter said "Live Free Or Die" was born here, as was General George Reid who served longer than any other Patriot leader except one – his best friend General George Dearborn who had enlisted one day earlier. There were a few from our town who remained loyal to the king. Foremost of these Tories was Colonel Stephen Holland who, while serving as our selectmen, was actually a major British spy.
For nearly 300 years we have been a town and a community. During those years, hundreds of thousands of hard working men and women have called Derry home. We have also been home to many remarkable men and women who have gained national reputation. Among those that have not been previously mentioned are: Mary Lyon, a pioneer in the education of women; Robert Frost, America's favorite poet; Buddy Stewart, a pioneer of jazz; Robert Rogers, a military innovator; Alan B. Shepard, America's first man in space; George "Lefty' Tyler, the star pitcher with the "Miracle Braves" of 1916; Samantha Brown, the star of many travel television shows; and Trish Dunn-Luoma, a multi-medal winning Olympian.
For more history click HERE
For a Video Tour of Derry, NH Please click HERE
More Information about 6  Craven Terrace, Derry, NH 03038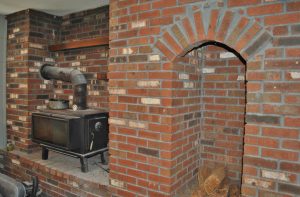 If you would like additional information or you are considering purchasing/selling a home in NH or MA, please contact
the Top Producing and Award winning …. The Adams Home Team
*****  Sign up for my Mobile App and search anywhere, any time…….Click Here   *****
Missy Adams, Realtor
Keller Williams Realty
20 Trafalgar Square Suite 101
Nashua, NH 03063
Telephone: 603-320-6368 or 603-883-8400 x138
Visit Missy for more information on this or other properties.
Email: missyadamsrealestate@comcast.net
Twitter: @missyadamsnh   #AdamsHomeTeam