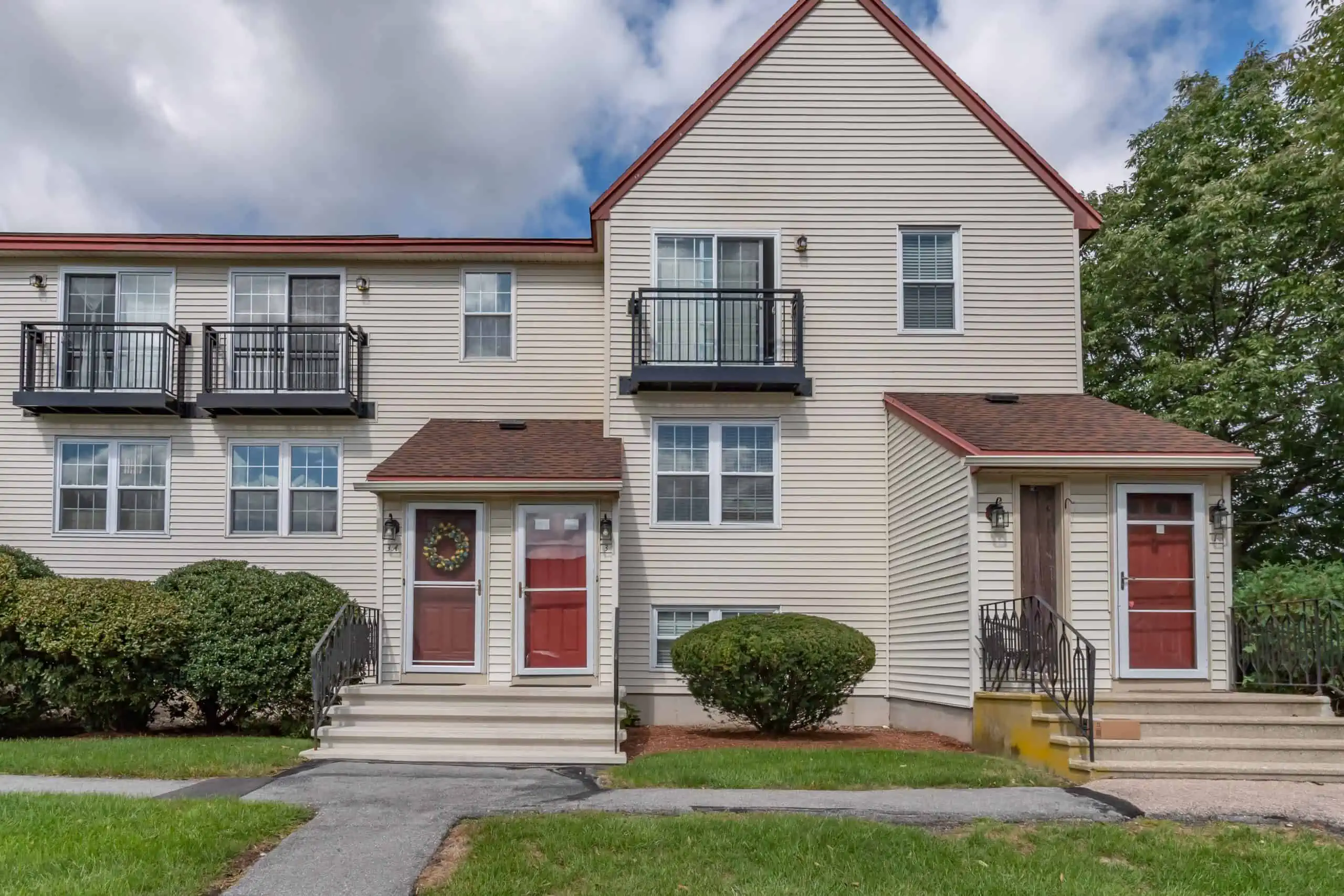 21 Sep

Charming Two Bedroom Townhouse Just Listed at 3 East Ridge Rd. Merrimack, NH 03054

Just Listed!!
3 East Ridge Rd. Merrimack, NH
Offered at $295,000
About This Home
This conveniently located townhome has two bedrooms, 1.5 bathrooms and is located just off of Commuter Route 3. This home has a private entrance with a half flight of stairs to the main level. A large living room offers great sun-letting windows, and a large walk in storage closet that also houses the water heater.
There is also a half-bath with laundry on the first floor and the eat-in kitchen has sliding door access to a small balcony with steps that lead down to a fenced, shared green space.
The second floor offers two spacious bedrooms, both with wall to wall carpet. One bedroom has side access to the full bathroom and a Juliette Balcony with sliding doors. The second bedroom has two side by side closets.
The heating system and hot water heater were both updated in 2016 and the kitchen has updated Stainless steel appliances.
The community offers an in-ground pool, Tennis courts, Pickle ball court, snow removal and trash.
Close to Commuter Route 3 this home is super convenient to Hayward's Ice Cream, Tucker's Tavern and just a short drive to the Merrimack Premium Outlets… and all the shopping and dining conveniences of nearby Nashua.
Check out this Townhouse Today!!
Open Houses will be as follows:
Fri  9/22, 3-5
Sat 10-12
Sun 12-3
Take A Narrated Video Tour
Photo Library for 3 East Ridge Rd.
Quick Feature Video
Take a 3D Tour of This Lovely Home
Google Maps
Explore Merrimack
Merrimack, located immediately north of Nashua is split (north/south) by Rte. 3, also called The Frederick Everett Turnpike.  This provides for quick, easy access to Manchester with all of it's dining, entertainment and businesses, The Manchester Airport, Bedford, Concord, Rte. 101 traveling East to the Seacoast and West through many the NH historic communities such as Amherst & Peterborough, all the way to Keene! Rte. 3 offers quick commuting South to Nashua, Massachusetts and Boston.
Merrimack is locally know for it's large Outlet Mall located off Exit 10 and it's home to several great dining establishments as well as plenty of additional shopping, medical care, entertainment and employment.
Merrimack is a town in Hillsborough County, New Hampshire, United States. The population was 25,494 at the 2010 census, making it the eighth-largest municipality in New Hampshire. Population; 2010 25,494,  2015 – 29,220,  2020 – 30,440,  (est)2025 – 31,670   
In 2013, Merrimack was named the twenty-third best place to live in the United States by CNN Money Magazine. There are four villages in the town: Merrimack Village (formerly known as Souhegan Village), Thornton's Ferry, Reeds Ferry, and South Merrimack. Shadows of the former villages that now make Merrimack still exist. However, the boundaries and exact definitions are unclear due to the expansion of suburban development in the town during the latter half of the 20th century.
Thornton's Ferry
The area of town near Naticook Lake and Continental Boulevard, the name of this area comes from Matthew Thornton, one of the signers of the Declaration of Independence who lived in Merrimack and is now buried in a cemetery near the intersection of Daniel Webster Highway (U.S. Route 3) and Greeley Street. Thornton's Ferry Elementary School is located on Camp Sargent Road.
Reeds Ferry
The northern portion of the town, Reeds Ferry is centered on the current intersection of Bedford Road and Daniel Webster Highway. The boundaries of the area are unclear, as the northwestern part of town near Baboosic Lake is not traditionally considered a portion of Reeds Ferry. While as a defined village it was located mostly near the Merrimack River, the area near Baboosic Lake may now possibly be seen as part of Reeds Ferry. Reeds Ferry Elementary School is located on Lyons Road.
South Merrimack
Centered on Pennichuck Square on Rte. 101A and Continental Boulevard, South Merrimack is usually considered to be the southwestern part of town near Rte. 101A and Boston Post Road. However, the southeastern portion of town near Harris Pond might also be considered part of South Merrimack or Thornton's Ferry.
Merrimack Village
The center of town is not known as "Merrimack Village" per se, but constitutes the area between the more defined Reeds Ferry and Thornton's Ferry areas. Largely considered to be located at the Public Library on the corner of Baboosic Lake Road and Daniel Webster Highway, Merrimack Village was built along the Souhegan River that roughly cuts the current town in half. The elementary school in this part of town is named after James Mastricola, who deeded the land to the town upon his death. The lower and upper elementary schools, the middle school, Merrimack High School, the library, and the current town hall, among other buildings, are all located on the land formerly owned by Mastricola.
The "village" is considered to extend westward to the Amherst border. This is due in large part to the former Town Meetinghouse, which was located on the corner of Turkey Hill Road and Meetinghouse Road.
Businesses
PC Connection and Brookstone are based in Merrimack. Merrimack Canoe Company was started in Merrimack before being relocated to Tennessee. Other notable employers include Fidelity Investments, Anheuser-Busch, Campers Inn, and BAE Systems.
Opened in 2012, the Merrimack Premium Outlets are a 560,000-square-foot (52,000 m2) retail mall area with 12 buildings, parking lots, and other site improvements located off exit 10 of the Everett Turnpike.
Schools
The six public schools in Merrimack are managed by the Merrimack School District and include Thorntons Ferry Elementary School, Reeds Ferry Elementary School, James Mastricola Elementary School, James Mastricola Upper Elementary School, Merrimack Middle School and Merrimack High School. Merrimack High School has won one state championship in baseball (2007), three in softball (1980, 1988, 2001), one in football (1987), two in soccer (1998 girls, 2007 boys), three in indoor track (1999, 2007, 2008), four in outdoor track (2003, 2004, 2006, 2007), one in cross-country (2006), one in girls lacrosse (2012), one in skiing (1979), two in volleyball (2001, 2014), and four in basketball (1967, 2003, 2004, 2012).
The Academy for Science and Design was a charter school established for the 2007-08 academic year; it was New Hampshire's first charter school to concentrate on science, math, engineering, and design and is free of tuition fees. The school has since moved to Nashua. In 2014, the Gate City Charter School for the Arts opened its doors to students.
The Rotary Nashua West club has organized the Rock'N Ribfest every year since 2003. The Ribfest has been held on the Anheuser-Busch grounds of Merrimack for the last eight years and was held there once again on June 15–17, 2012. The Ribfest is the official site for the New Hampshire state barbecue championship, where judges taste test the Northeast's best BBQ from more than 30 competitors.
More Information about… 3 East Ridge Rd. Merrimack, NH 03054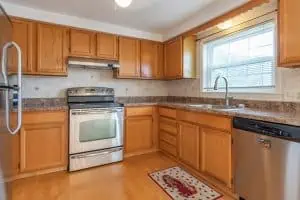 If you would like additional information or you are considering purchasing/selling a home in NH, MA or ME, please contact the Top Producing and Award winning …. The Adams Home Team
Sign up for my Mobile App and search anywhere, any time…….Click Here
Missy Adams, Realtor, Team Leader
Adams Home Team
Keller Williams Gateway
20 Trafalgar Square, Suite 101
Nashua, NH 03063
Cell: 603-320-6368
Office: 603-883-8400
Email: missyadamsrealestate@comcast.net
CLICK HERE for more information on this or other properties.
Twitter: @missyadamsnh   #AdamsHomeTeam