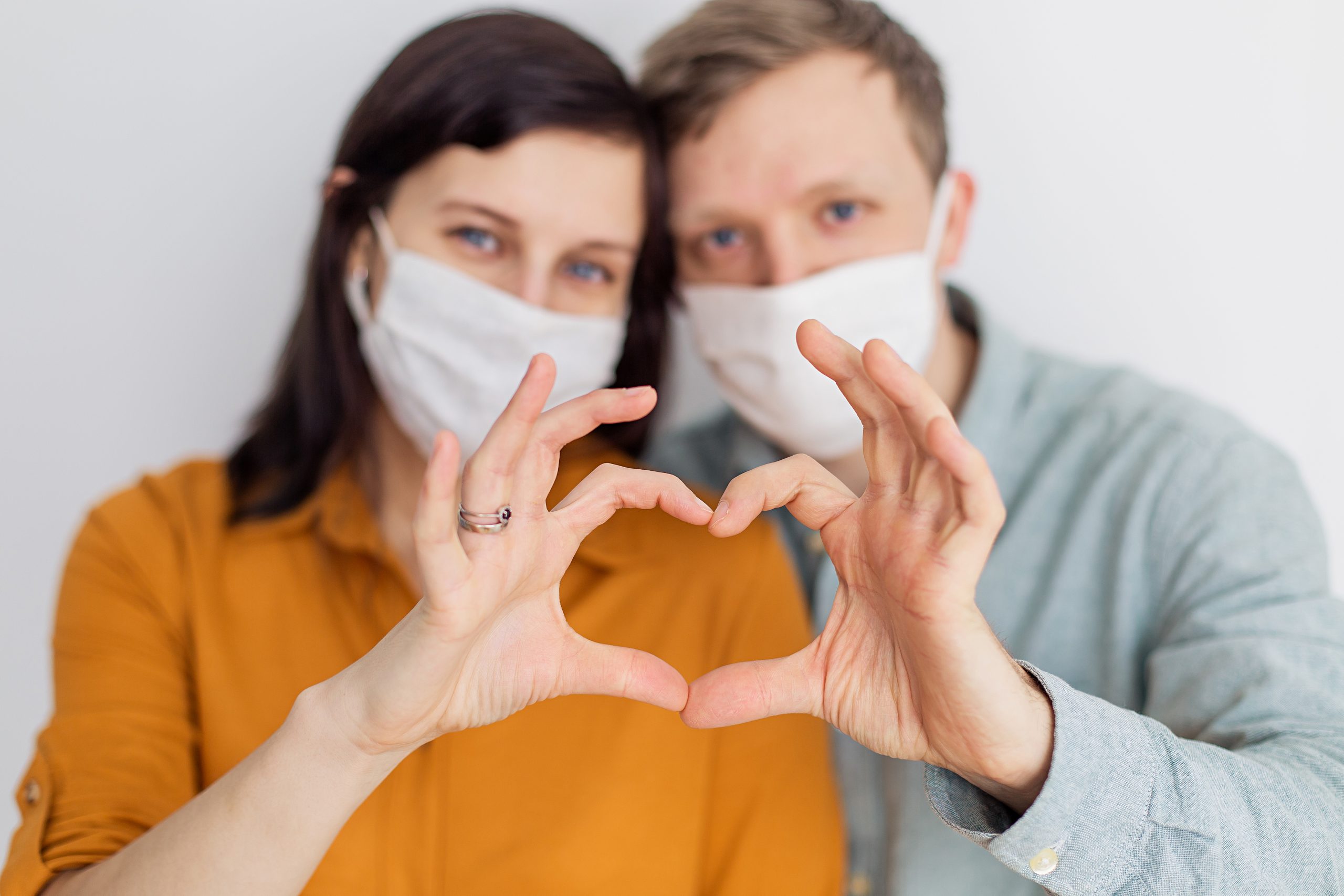 15 Apr

"Safe Sell"….Buying and Selling Real Estate During the Pandemic. It's Happening…

Buying and Selling Real Estate During the Pandemic!
Are You Practicing "Safe Sell"?
It's Happening…
Real Estate sales has always been a "local business". By that I mean the markets, demand, pricing and "local" conditions always make selling a home in Nashua, NH different than selling a home in Houston, Texas or Anchorage, Alaska for example. Sure there are always certain fundamentals that come into play but those are more or less transactional activities. In the middle of this Pandemic, that is still very much the case. So what I can share has more to do with buying/selling in New England and particularly the New Hampshire/Northern Massachusetts markets. Some of what I outline certainly can apply to other areas and will – but over all, our experiences with our "local market" are what shapes my team's current strategy
In New Hampshire, at least for now, Real Estate and the supporting functions: title attorney, appraisers, home inspectors, mortgage lenders and real estate agents are still essential businesses. That means, often with significant limitations, they can still perform their duties. This is largely driven by the fact that often people need to buy or sell their homes and often cannot control the timing of this activity for various reasons. To deny that ability to do so, in many of these cases, could potentially inflict significant financial hardship. And we have witnessed our government go to historically extreme measures to limit the financial hardship this pandemic has inflicted. Further, the housing industry on a national level drives a significant amount of economic activity. Shutting that down completely would further the economic devastation. You are probably saying, how can you compare that to human life and the efforts to stop the spread of the virus??
Well I am not here to wage a philosophical debate…but to simply outline how someone who wnats to buy or sell a home, can do so with minimal risk to themselves and others. You can decide if this is a good thing…or not.
But its Happening……
Mind Set
My Real Estate team, The Adams Home Team, Keller Williams Gateway Realty, and indeed Keller Williams in general, has an overriding philosophy of safety first. We practice what we call "Safe Sell". We essentially have a mantra of sorts that is anyone who does not feel the need to comply with the "process" we have evolved, then we don't need to work with them. We find overwhelmingly that people want to comply and are often grateful to comply.
Lets start with the key activity that drives the market…Listing. There is obvious apprehension with sellers based on the perception of the way things used to be. Many, many showings, Open House weekends, accomodating one and all (sometimes even tire kickers), lots of people walking through your home and the need to vacate at various times for showings and open houses. Real Estate paradigms.  Not a great thing based on the current situation. The world has changed, however, and we are limiting the number of people who enter your home, how they enter your home, if they enter your home and when they are allowed to enter your home..
Here are some of the changes:
Intial listing discussions can be accomplished over the phone…or often using Zoom meeting technology
We can use client supplied, internal photos if they prefer
All potential Buyers must show proof of pre-approval, preferably from a local mortgage company.
No Open Houses
We have committed to investing in Matterport 3D Virtual tours of ALL listings. This allows potential buyers to view the entire home, every room, multiple times before ever visiting.
We do a Virtual Open House – which is a video of the listing agent, starting at the front door, taking you for a detailed tour of the entire home and answering many of the standard questions we know buyers like to ask.
We make the home available for buyers who have complied with all of the above, with private showing appointments, on one specific day for a specified number of hours.
We offer these sales tools in Blogs, FB ads, social media, on the listing itself to some degree and will send everything directly to any interested party.
The net effect is two people enter the home to do the filming and pictures – usually for 1-1.5 hours. This creates a scenario where only the truly motivated will schedule an appointment on the specified day.
This eliminates the whole multiple open house scenario, which used to be done, as well as the constant need to allow "showings" often for people who are not serious buyers.
On the day of the showing appointments, the listing agent is present in a car to monitor compliance, hand out the flyer (no paperwork in the home any more!) and be available to answer questions. To minimize touch points, we ask the sellers to turn all lights on, open closet and cabinet doors and anything else that buyers may be interested in viewing inside.
The people who make appointments, because of the exposure to the 3D tour, other videos and internal pictures and drone shots, are really like traditional second visit or third visit clients.
It doesn't stop there however. In order to visit the home, only 2 or three people are allowed in (buyer agent and 1-2 buyers), they must wear:
Mask
Booties
Gloves
Sanitize on the way in and out.
If Buyers do not have these things (they have become standard for the most part), WE will provide what is missing.
A n0-touch ploicy is in effect

Results
Following our "Safe Sell" program, we followed these procedures  for the last 8 homes we listed,  7 of them had multiple offers (over asking) before the day ended and went under contract within 24 hours. The sellers were estatic. Not only did it sell fast at a great price but it significantly limited foot traffic into their home which is a big concern. The listing agent generally only goes in for the photo shoot, video and is outside during the showing period. The initial listing appointment can be done over the phone or on Zoom…or in person if need be. Beyond that there is just one day for 3-4 hours when highly motivated buyers (usually 3-6) set up private appointments and are prepared to make offers. This "new normal" is amazing. The listing agent closes up after the private showings and disinfects the primary touch points in the home – although touching anything is discouraged.
No crowds. Only serious buyers. Limited exposure. Not perfect but it works. We practice safety and expect those who show up to do so as well. As stated earlier, this is what we do for people in Need of selling. It's not meant for the folks who just want to see if they can get their price. So you have to be willing to discuss the goals with your seller agent, make a determination… and possibly some hard decisions. Last thing anyone wants is to go to the effort and expense outlined above only to hear "we don't really need to sell – maybe the market will be better in 6 months."  There are risks involved and we do not take them lightly. There are risks buying groceries these days but we still need to eat and there are ways to minimize those risks as well…but we are definitely not in the business of having unclear goals, objectives or taking unnecessary risks.
Closings are Different as Well…
Gone are the closings with a cast of many, hanging around. It has been determined that only the document signers need to be present. NO agents, NO Mortgage Lenders. No friends and family. In many cases just the attorney, buyer and seller. In many cases they are not even in the same room. The buyers and sellers often prefer to sit in different rooms. In some cases we have provided documents to one party while in their car.  Documents were passed through their window and  signed while in their own car.  Buyers and sellers never went inside. This new option is called "curbside closings" within the industry! The prevailing thought is… limited exposure. You can also close by mail. The documents are sent, signed then returned to the closing attorney. We had a seller who moved to Maine, was elderly and did not wish to travel to New Hampshire for a closing (nor should she have!) Our closing attorneys are resourceful and inventive. The solution here was to get the final docs completed with enough time to send them to her, sign and return prior to the closing date.
In addition to this, we have seen remote Power of Attorney (POA) capabilities emerge. A client in one location signs a power of attorney while being observed by an attorney in another location and then scans it and sends it to him/her. In one case it allowed a client to pass POA in NYC to a person in New Hampshire so the closing could be completed without delay.  The reason being the client in NYC tested positive for Covid 19 and could (obviously) not travel. Necessity is the mother of invention, it is said … and nowhere is this more evident than in the current Real Estate market.

The New Normal?
While much of what has been discussed would have been unthinkable just a few short weeks ago, pre-pandemic, most make sense;  Streamlining procedures, more efficient use of time, less peolple involved, stronger focus on "serious" buyers and a plethora of tools so people can really see what a home is like without actually walking into it. One positive outcome is when you get to the point of  "showings", those involved are very, very serious and "ready" to make an offer. If they are not, the chances of buying a home become very slim. There is no doubt that the shortage of inventory in the current market here in NH adds some "urgency" to the process, which for sellers is a plus, but having only serious buyers walking through the house is just good for everyone. Buyers know the outcome quickly and can either celebrate or move on. No more dragging it out a week to 10 days only to lose it.
We have found that both the sellers and buyers are relieved that there is a tightly controlled process in place. Your efforts as an agent to protect the client is well received and will be well remembered.
Third Party Information…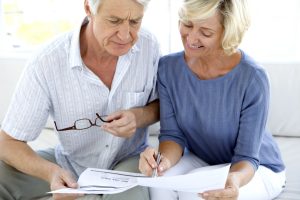 What If I Need to Sell My Home Now? What Can I Do?
Every day that passes, people have a need to buy and sell homes. That doesn't stop during the current pandemic. If you've had a major life change recently, whether with your job or your family situation, you may be in a position where you need to sell your home – and fast. While you probably feel like timing with the current pandemic isn't on your side, making a move is still possible. Rest assured, with technology at your side and fewer sellers on the market in most areas, you can list your house and make it happen safely and effectively, especially when following the current COVID-19 guidelines set forth by the National Association of Realtors (NAR) and the Centers for Disease Control and Prevention (CDC).
You may have a new baby, a new employment situation, a parent who moved in with you, you just built a home that's finally ready to move into, or some other major part of your life that has changed in recent weeks. Buyers have those needs too, so rest assured that someone is likely looking for a home just like yours.
According to the NAR Flash Survey: Economic Pulse taken April 5 – 6, real estate agents indicate, not surprisingly, that there's a noticeable decline in current homebuyer interest. That said, 10% of agents said in the same survey that they saw no change or even an increase in buyer activity. So, while buyer interest is low compared to normal spring markets, there are still buyers in the market. Don't forget, you only need one buyer – the right one for your home.
Here's the other thing – people are spending a lot of time on the Internet right now, given the stay-at-home orders implemented across the country. Buyers are actively looking at homes for sale online. Some of them are reaching out to real estate professionals for virtual tours and getting ready to make offers too. Homes are being sold in many markets.
There Is Less Competition Right Now
The same survey indicates that 56% of NAR members said sellers are removing their homes from the market right now. This can definitely work in your favor. If other sellers are removing their listings, your home has a better chance of rising to the top of a buyer's search list and being seen. Keep in mind, listings will pick up again soon, as 57% of the respondents note that sellers are only planning to delay the process by a couple of months. If you need to sell right now, don't wait for the competition to get back into the market again.
This year, delayed listings from the typically busy spring season will push into the summer months, so more competition will be coming to the market as the pandemic passes. Getting ahead of that wave now might be your biggest opportunity.
Your Trusted Real Estate Advisor Can Help
Real estate agents are working hard every single day under untraditional circumstances, utilizing technology to help both buyers and sellers who need to continue with their plans. We're using virtual tours to show homes currently on the market, staying connected with the buyers and sellers through video chats, and leveraging resources to complete transactions electronically. We're making sure the families we support remain safe and can keep their real estate needs on track, especially as life is changing so rapidly.
Bottom Line
Homes are still being bought and sold in the midst of this pandemic. If you need to sell your house and would like to know the current status in our local market, let's work together to create a safe and effective plan that works for you and your family.
If you would like additional information or you are considering purchasing/selling a home in NH or MA, please contact the Top Producing and Award winning …. The Adams Home Team
Sign up for my Mobile App and search anywhere, any time…Click Here
Missy Adams, Realtor
Keller Williams Realty
20 Trafalgar Square Suite 101
Nashua, NH 03063
Telephone: 603-320-6368 or 603-883-8400 x138
Visit Missy for more information on this or other properties.
Email: missyadamsrealestate@comcast.net
Twitter: @missyadamsnh   #AdamsHomeTeam