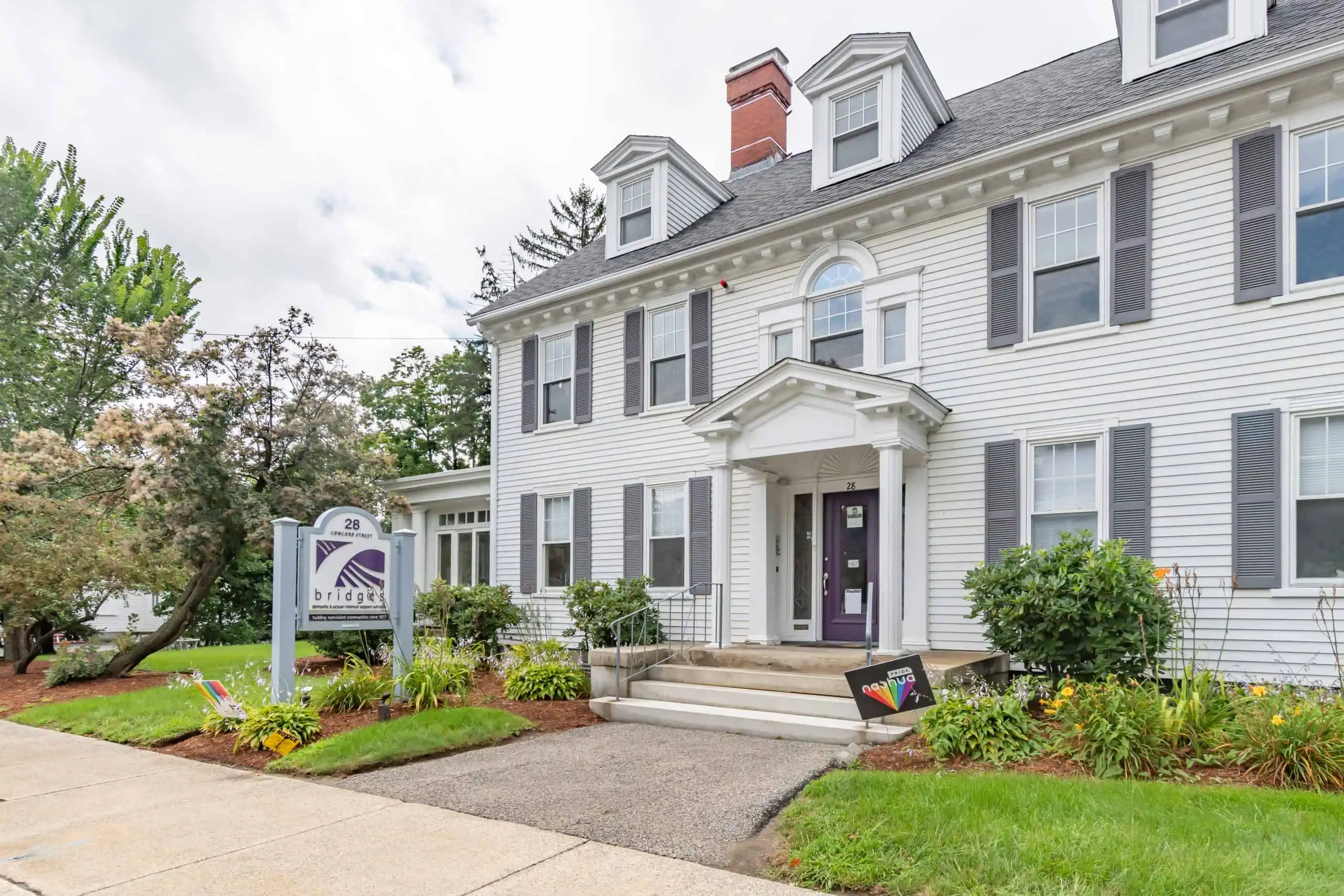 13 Oct

Bridges: Domestic & Sexual Violence Support Organization. How it Works…!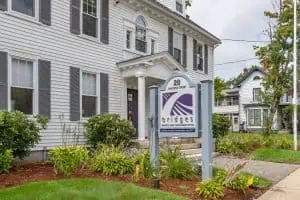 About Bridges
Domestic and sexual violence affects everyone in our communities. Right now it may be happening to a family member, friend, coworker, neighbor, or parishioner. It does not discriminate based on your age, gender, race, or financial status. It may be happening to you!
Bridges, a nonprofit agency dedicated to helping victims and survivors of domestic and sexual violence is a non-sectarian agency, and all services are offered regardless of race, gender, gender orientation, gender identity, gender expression, medical condition, HIV status, marital status, age, national origin, immigration status, religion, physical, mental or emotional ability, sexual orientation, political affiliation or language.
Our support model spans Southern New Hampshire. We strive to make our communities a safe place to live and work. We create bridges to learning in local schools and workplaces, and bridges to healing with support groups and our confidential support line. We create bridges when we assist individuals in rebuilding their lives through our emergency shelter and community resources. You become a part of these bridges by supporting our agency and facilitating conversations with family, friends, colleagues, and peers about domestic and sexual violence.
The over-all Goal is to to cultivate communities free from violence as we support victims and survivors of sexual assault, domestic violence and stalking.
Bridges has a new Office!
Join Lisa Dunlap and Dawn Reams for a Video Tour of our office… or better yet come visit us!!
Photo Library
             
How We Can Help You…
CRISIS INTERVENTION
Advocates provide emotional support and information for survivors of domestic and sexual violence through our 24-hour support line. An advocate is available in person at our offices, 8:30am-4:30pm Monday-Friday, no appointment necessary. Advocates can also meet survivors at the hospital, police department, or court. For more specific information or to answer questions you may have, click on the links below.
Curriculum Focus
The way Bridges helps in may of these areas is by developing curriculum and then taking that messaging into the community. Coaching teachers on how to spot issues and deal with children acting up or acting out. Focusing on self regulation techniques, what healthy relationships look like, how to BE a friend. Asking for help when needed. And of course Mental Health.
Check out our Video with Amy Jo Muscott.
SUPPORT GROUPS
Would you like some support? We are here to help. The following groups are meeting now in either Nashua and/or Milford:
Domestic Violence Survivors
Domestic Violence & Substance Abuse Survivors
Domestic Violence & Sexual Assault Survivors for Spanish Speakers
Sexual Assault Survivors
Adult Survivors of Childhood Sexual Abuse
Family & Friends Support for Sexual Assault/Childhood Sexual Abuse Survivors
Children's & Mom's Support for Child Victims of Sexual Assault
If you would like to join a support group please call any of Bridges telephone numbers and speak with an advocate. They will have the appropriate support group facilitator call you back.
EMERGENCY SHELTER!
We offer a safe, confidential shelter at a non-disclosed location. Our safe house is a comfortable home in a residential environment. Trained advocates offer support, information, and referrals to women and children staying in our home, to assist them in rebuilding their lives.
Check Out The Emergency Family Facilities led by Amy Wilson.
Photo Library of Safe House /Shelter Facilities
                 
COURT ADVOCACY
Advocates offer information and assistance in obtaining protective orders and can provide accompaniment to court hearings. Advocates can administer an intake process that may qualify survivors for free legal representation at permanent restraining order hearings. Advocates are available to assist survivors at the following courts: Nashua District Court, Milford District Court, Merrimack District Court, and Hillsborough County Superior Court
EDUCATION
Presentations related to domestic and sexual violence are available to local schools, businesses, and civic groups. Training are tailored to each audience and are compliant with OSHA guidelines and the NH Governor's Task Force on Gender Equity in Education. Our offerings include presentations on the following topics:
Bullying
Media Images & Gender Stereotypes
Teen Healthy Relationships & Dating Violence Prevention
Domestic Violence in the Workplace
Sexual Assault
Some Input from Our Education Coordinator, Amy Jo Muscott
CHILD ADVOCACY PROGRAMS
Advocates provide support to children, teenagers, and their caregivers who are experiencing domestic and/or sexual violence. Advocates work closely with families in cases of exposure to domestic violence in child sexual abuse cases and in our emergency shelter program.
Advocates will work with caregivers around promoting their children's safety, accessing the most appropriate services for the family and will take the lead role in coordinating services for the child. Advocates are available to assist families when working with other agencies such as Health Care, Division of Child Youth and Families, Mental Health Agencies, Law Enforcement, Courts and Schools.
Advocates can provide other services such as:
Educational liaison to school districts for families residing in our emergency shelter
Parenting and non-violent discipline education to parents in our shelter
Child Advocacy Center accompaniment and follow-up services
Breaking Barriers/Re-Building Lives: a psycho-educational group for children exposed to domestic violence and a parallel mothers group is also available
Healing Lives: A psycho-educational group for child victims of sexual violence and a parallel non-offending caregivers group is also available and Teen support groups
BRAKING BARRIERS/REBUILDING LIVES
About This Program
Domestic violence can take the form of physical, emotional, and verbal abuse as well as isolating and controlling behavior. All forms of domestic violence have an impact on children. Children who witness domestic violence in the home may show signs of depression, low self-esteem, and feelings of guilt or anger. We are here to help. Breaking Barriers/Rebuilding Lives has two parts — a children's group and a voluntary support group for mothers.
The Children's Group
The children's group is designed to:
Help children identify and express their feelings
Help children develop new coping skills
Support children in strengthening their self esteem
Help children understand that they are not to blame for domestic violence
The Support Group
The ten-week support group is voluntary for mothers or caregivers of the children in the group described above. The goals of the support group are:
To support
To help identify the effects of domestic violence on children and their behavior
To provide information on community resources and on domestic violence
---
HEALING LIVES
About This Program
We provide a support group for children who have been sexually abused and an education class for the Non-Offending Caregiver. While the adults meet together as a group, the children meet together in their own group.
The children's curriculum focuses on addressing the effects of sexual abuse. Children who have experienced this trauma may be showing no outwards signs of distress however there are some common issues that arise among children who have experienced sexual abuse. The group will address issues of guilt or responsibility around the abuse, shame or embarrassment, resolve any confusion or questions they may have, and provide education on body safety.
With the support of the group facilitators and the interaction with their peers in the group, the group is designed to:
Reduce the impact the abuse has had on your family's and child's life
Create a safe place for children to identify, express and process their feelings
Help children develop new coping skills
Support children in strengthening their self-esteem
Help children understand they are not to blame for the abuse
Increase communication between the child and the non-offending caregiver
Break the isolation and secrecy of the abuse
The group for the Non-Offending caregiver is a mixture of education and support. There is no typical reaction to trauma and all of your feelings and reactions are normal. You are not to blame. It is not your fault.
The objectives of the group are:
To provide an environment where caregivers feel validated and supported
To create a safe environment for caregivers to express their emotions
To assist caregivers in understanding the victim/offender dynamic
To help caregivers develop new coping skills
To assist caregivers in responding to the needs of their child.
HOW YOU CAN HELP
Being a Volunteer
You can also donate your time by volunteering directly for our agency! We rely on the work of our tireless and committed volunteer core. They assist us in staffing our 24-hour crisis line, providing court advocacy, helping out at the offices, visiting schools, community outreach, and planning special events. If you are interested in one of our upcoming volunteer trainings, please complete the Volunteer Application Form or call our offices for more information 603-889-0858 or 603-672-9833.
---
Volunteer Training
If you are interested in becoming a volunteer or intern for our agency, please complete the volunteer application form online and we will contact with you as soon as possible. It will take you three consecutive weekends, Friday nights and Saturdays, to accomplish the training. Volunteers are a vital part of our agency's success – you can help by answering calls from your home for our 24-hour support line, working in our Nashua and Milford offices, helping plan fundraisers and special events, and doing education presentations at local schools, businesses, and civic organizations.
---
Raise Awareness
We sincerely appreciate your interest in wanting to volunteer your time or resources for our agency. There are many different ways in which you can help! One of the biggest ways that you can get involved is by educating yourself and others about domestic violence and sexual assault. By proclaiming yourself an ally to our agency, your word of mouth support may assist someone in crisis connecting with our services. You can provide community support by giving out our crisis line number, distributing our agency information at your workplace, and asking your doctors if they have our agency information at their offices. You can also request that a speaker from our agency visit your workplace, school, or community organization to talk about domestic violence and sexual assault issues.
CULTURAL OUTREACH 
This is a major focus in awareness for Bridges. There are son many Marginalized and Under Represented groups  that it is a full time activity spreading the word – often in different languages – to a diverse segment of our population. Everyone has equal access to the amazing resources provided by Bridges. The challenge is awareness and overcoming cultural disconnect. Hear more about how we deal with this challenge. Check out our video, led by Miranda Melson.
</p>
---
Donation
Click here to donate online.
Over the past holiday season, we had over thirty families being adopted. Thank you for taking the time to make a deserving families holiday special!
Besides, we are always looking for donations for our emergency confidential shelter and our offices. You can bring these items to either our Nashua or Milford offices. Your donations are tax-deductible to the extent allowable by law. Some of the items we are currently seeking include:
Tracfones with accompanying minutes
Cleaning products (Windex, floor cleaner, and bathroom cleaner)
Deodorant
Diapers (all sizes)
Dishwashing soap
Gas cards, phone cards, and gift cards (department stores, pharmacies, grocery, etc.)
Hand and body soap
Laundry detergent (HE)
New bath towels and sheets
Paper towels
Full size Shampoo/conditioner
Shaving cream/razors
Tissues
Toilet paper
Toothbrushes/toothpaste
Trash bags
Become a Mission Ambassador
Mission Ambassadors are an integral part of Bridges' mission to cultivate communities free from violence & oppression as we support victims & survivors of sexual assault, domestic violence, and stalking. We hope that you'll join the ranks of Bridges' distinguished team of supporters, community partners, Board Members, and staff representatives who promote the value that Bridges: Domestic & Sexual Violence Support brings to the 14 communities across Southern New Hampshire that we serve.
This toolkit provides guidance and resources that you need to excel at being an Bridges Mission Ambassador. Within this document you will find everything from sample email templates and elevator pitches to key statistics to a comprehensive overview of the services offered to survivors of domestic violence, sexual assault, and stalking who access Bridges services daily.
Click here to access the Mission Ambassador Toolkit.
   Additional Information
If you would like to Donate or come visit our facility, please contact Bridges directly. For additional information regarding programs, employment ands volunteer options, click on Home below.
Mark your calendar for the greatest social event of the year…Love Is In The Air. 
Love is in the Air is a fabulous fundraising event with live and silent auctions, dinner, dancing, and revelry that combine for a can't miss night out. The theme of the event is meant to celebrate healthy relationships and the joy and freedom to live without abuse.
Check it out at…  https://bridgesnh.org/loveisintheair  for ticket information! See you there!