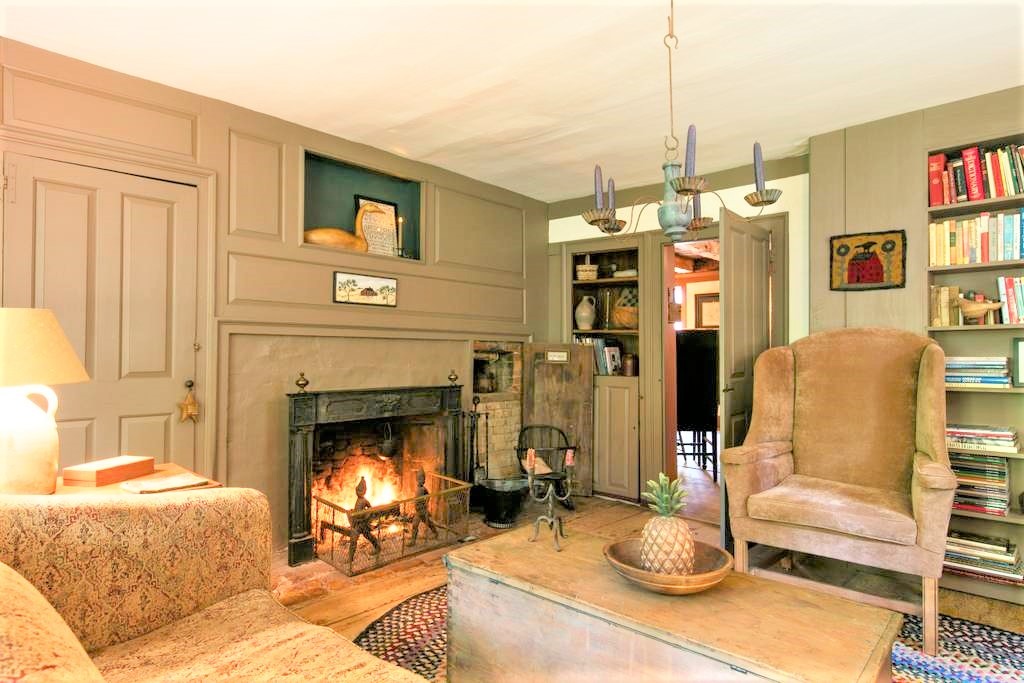 29 Nov

Antique Home for Sale! Major John Gile House, 152 Gile Rd., Nottingham, NH 03290

Antique Home for Sale!

152 Gile Rd., Nottingham, NH 03290

Price Reduction…..$591,763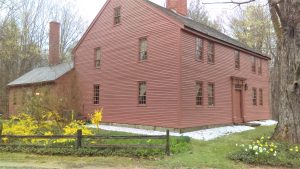 The Major John Gile House is the quintessential example of how a 1763 home can be extensively restored to assure comfortable living for today while maintaining the rich historic features and character of the 18th Century. Museum quality restoration has taken place for over 30 years to get the house where it is today. There is over 3300 square feet of living space in this home which is on three acres of wooded land.
Originally built to be a tavern, when you enter initially you will see the tavernkeepers welcome cage which today is set up as an office. The original kitchen and public room have a large working fireplace with an open concept kitchen at one end of the space. The Kitchen has period cabinetry and butcher block counters with updated appliances. There are two front rooms both sizeable with fireplaces. This completes the first floor of the original house. Behind the kitchen is a two-room addition added in the early 1800s. There is a 1/2 bath in this section.
On the second floor there are three bedrooms, two with fireplaces and two full baths. An unfinished walkup attic is a potential for expansion or to be used for extensive storage. Outside, the grounds are beautiful with a private patio overlooking the backyard. The detached barn serves as a garage and also a home for the antique business that the sellers operate. This breathtaking home has been featured in Early American Life.
In addition to the gift shop, income is currently generated from use on AirBnB. The Major John Gile House is stunning…..but you really have to see it for yourself!! Call us for a private tour.
Assorted Pictures……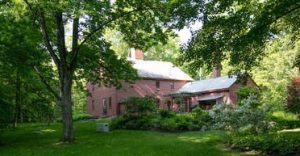 Short Feature Video
Google Map…..
More About Nottingham, NH
On April 21, 1721, 101 residents of seacoast towns from Boston to Portsmouth petitioned to establish a town to the Provinance of NH Gov. Samuel Shute and the British king for a tract of land ten miles square northwest of Exeter.  At a meeting of the Governor and Council in Portsmouth, their request was granted; the name of the town was to be Nottingham. The charter was formally issued on May 10, 1722, and by May of 1723, a total of 132 persons had signed on as "proprietors" and had the right to draw "rights" or lots of land.
Nottingham is approximately 46.5 square miles of land area and 1.9 square miles of inland water area.
Current Attractions – Back to Nature
Pawtuckaway Lake, Nottingham, NH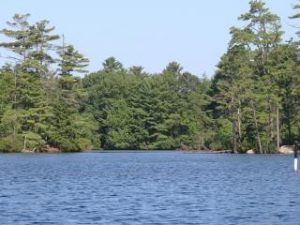 Pawtuckaway Lake, also known as Pawtuckaway Pond, is located in Nottingham.  It is a natural pond that was enlarged by the construction of four dams, feeding rivers that eventually meet the Lamprey River and Piscataqua River.
The Western shore of the lake is home to Pawtuckaway State Park, which offers a variety of landscapes, with something to do and see for everyone. The park includes a large family beach on the lake. There are many opportunities for hiking, with trails leading to many special points of interest, including a mountaintop fire tower; an extensive marsh where beavers, deer, and great blue herons may be seen, and a geologically unique field where large boulders called glacial erratics were deposited when glacial ice melted near the end of the Ice Age.
Town Beach…..Nottingham, NH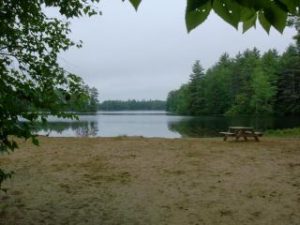 The Nottingham Town Beach is located off of Deerfield Road, near the intersection with Flutter Street.
The Town Beach is:
Open Memorial Day through Labor Day 9 am to 7 pm, weather permitting;
Gated and locked during closed hours; and
Can be used by town residents and guests (accompanied by a resident) and Municipal Facility Stickers are required.
For more information about Nottingham, New Hampshire, please Click…. HERE!
Contact Information
If you would like additional information or you are considering purchasing/selling a home in NH or MA, please contact
the Top Producing and Award winning …. The Adams Home Team
Sign up for my Mobile App and search anywhere, any time…….Click Here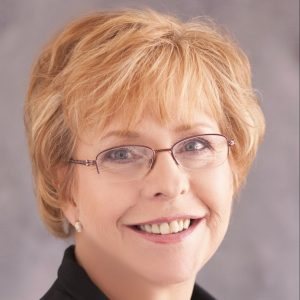 Missy Adams, Realtor, Team Leader
Keller Williams Realty
20 Trafalgar Square Suite 101
Nashua, NH 03063
Telephone: 603-320-6368 or 603-883-8400 x138
Email: missyadamsrealestate@comcast.net
Twitter: @missyadamsnh   #AdamsHomeTeam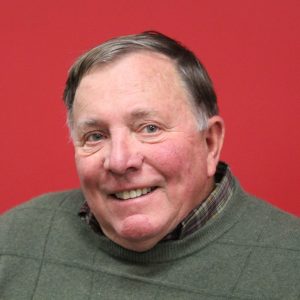 David Deysher, Realtor, Listing Agent
Contact the Listing Agent for The Major John Gile House…click  HERE
Keller Williams Realty
20 Trafalgar Square Suite 101
Nashua, NH 03063
Telephone: 603-930-5425 or 603-883-8400 x138