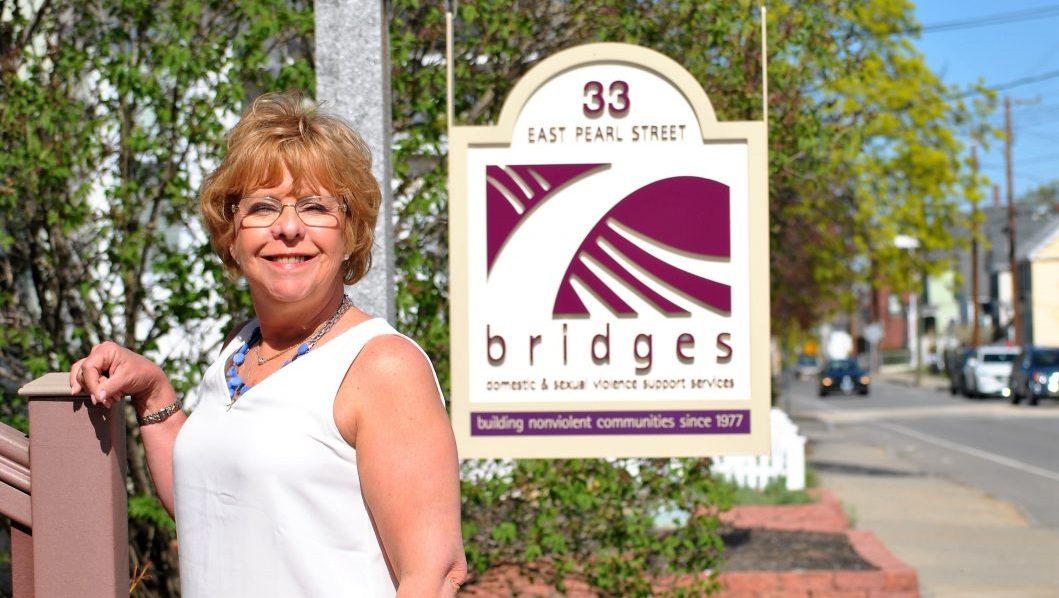 15 Aug

5k Race | Bridges in Nashua
Bridges in Nashua, NH to Hold Annual 5k Race in Support of Victims of Domestic and Sexual Abuse
I have been privileged to be associated with Bridges as a  Board Member for the past four years. The reach and scope of this volunteer organization is in a word….Amazing. Since 1977 Bridges has helped literally thousands of individuals and families in the greater Nashua area who have experienced the tragedy of Domestic and/or Sexual Abuse. For additional information about the depth of our support capabilities, click here.
The very popular Kelly Mann Memorial 5k and 3k Fun Run has attracted hundreds of local and regional runners/walkers over the past 12 years. There are many awards….but the over all objective is to have Fun while participating in a healthy activity and supporting a worthy cause. We welcome your participation at any level..! This event is one of the primary fund raising activities sponsored by Bridges each year. If you cannot attend your financial contribution is welcome.
Bridges Success Stories- Video
This short video will give you a feel for what we do. Click Here
About the Kelly Mann Memorial 5k and 3k Fun Run
Who is Kelly Mann
Kelly Mann was a Nashua resident and the mother of three daughters
On July 18, 2004, Ashley, Lauren and Katie Mann were at home in Nashua when their father, Stephen Mann, murdered their mother. Mann shot and bludgeoned Kelly Mann early that morning before fleeing to Canada and leaving the girls, ages 12, 8, and 1 at the time, alone to find their mother and call 911. He was arrested in Canada and subsequently convicted of murder and is serving a life sentence.. Susbtance abuse was a factor.
Ashley, Lauren and Katie continued on with their lives, residing with Dave and Jannine Farrar and their children, Amy and Erik in their central New Hampshire home. Ashley and Katie are in their 20's now and Lauren is a teenager.
Save the date for the next run on September 23, 2017.
We will hold the event rain or shine!
Before, during, and after the race, we will be selling raffle tickets for many wonderful prizes including gift certificates from local restaurants, jewelry, a day at the spa, gift baskets, and much, much more!
Fundraise for Bridges
Bridges uses RunReg for registration and fundraising. Click here for instructions on creating a page.
Click here to fundraise for Bridges.
Download a pledge form.
Sponsor the Event
Bridges is asking local businesses to partner with us in this important event. This is an opportunity for you to help a nonprofit providing critical services, and get your name out in the community. Click herefor a sponsorship packet.
Registration
You can register online
Download a registration form
Register on the morning of the event, at our New Location NASHUA HIGH SCHOOL SOUTH from 7:30 a.m. until 9:00 a.m.
Time: start time is 9:00 a.m.
Place: begins at NASHUA HIGH SCHOOL SOUTH.
More About Bridges
Bridges is a nonprofit organization that provides free and confidential services to victims and survivors of domestic violence, sexual assault, teen dating violence, child sexual abuse, elder abuse, stalking, and harassment. We provide crisis intervention, emergency shelter, court advocacy, support groups, and education and outreach to both women and men.
Bridges is supported by the United Way and is a member of the New Hampshire Coalition Against Domestic and Sexual Violence.
For additional information about Bridges, please contact:
Missy Adams
The Adams Home Team
Keller Williams, Luxury Homes
missyadamsrealestate@comcast.net
603-320-6368