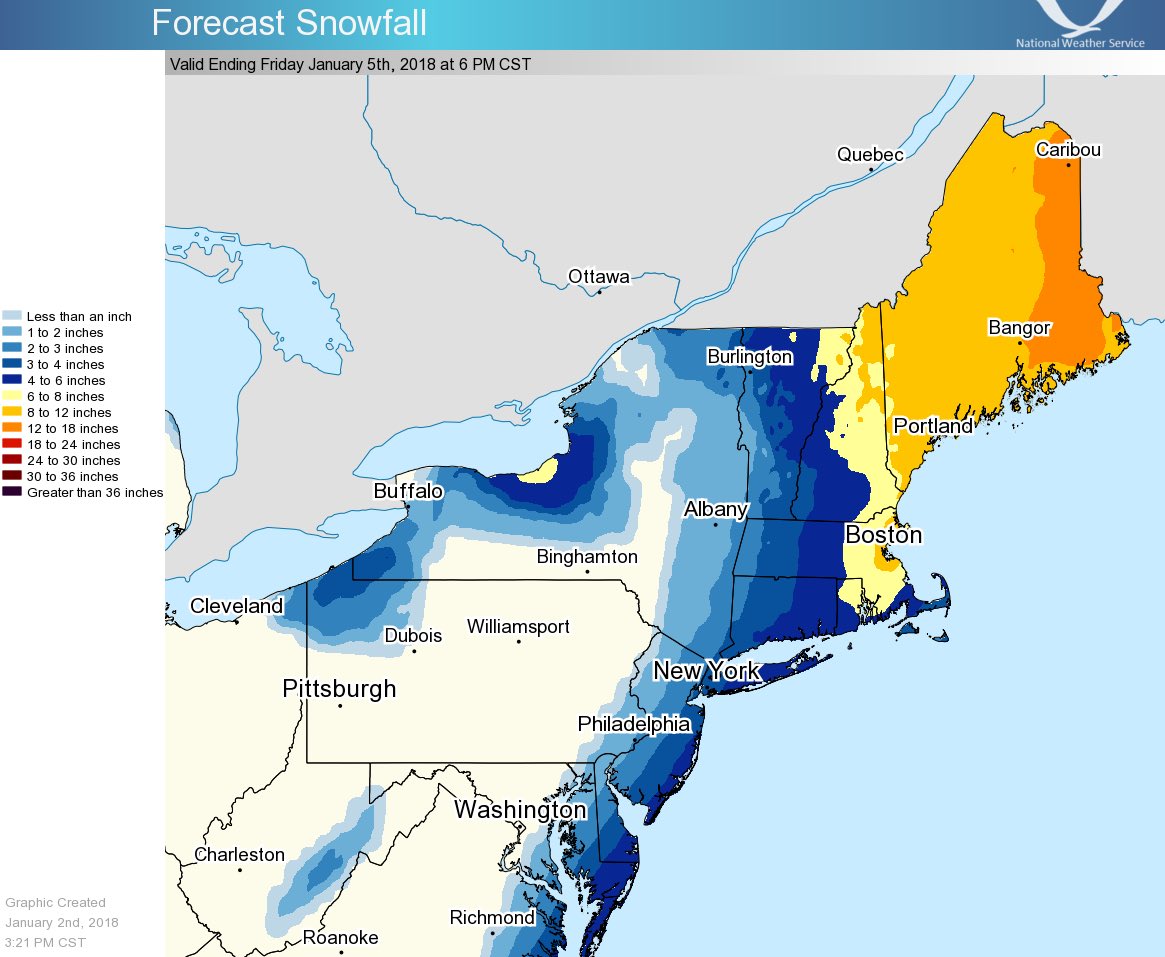 03 Jan

Winter Storm Grayson Bearing Down on the North East – Being Called a "Bomb Cyclone" Jan 4 Update.

Winter Storm, "Bomb Cyclone" Grayson headed for the North East Coastal Areas

As record cold temperatures paralyze much of the US, a "bomb cyclone" is forming off the East Coast and threatening to pummel an area from Northern Florida to New England with ice and snow. This weather event has the potential to make 2018 one of the worst winters in the U.S…and it's only just begun.

A bomb cyclone is scientifically known as an explosive cyclogenesis. These stroms typically brew over the water when drops in barometric pressure can make it an extra forceful weather event. Exacerbating the situation, forecasters say the storm could trap the extreme cold air currently putting the middle of the U.S. in a deep freeze up and down the Atlantic coastline later this week.

Video from Jan 4, 2018
The images from @NOAASatellites are incredible: https://t.co/n28fg0tOrf #bombcyclone #bombogenesis #BOMBCYLONE #BOMBOGENISIS #bombcyclone2018 #bombogenesis2018 #NewHampshire #snowbomb (@VanessaP_NH1) pic.twitter.com/fENlT496qx

— NH1.com (@NH1News) January 4, 2018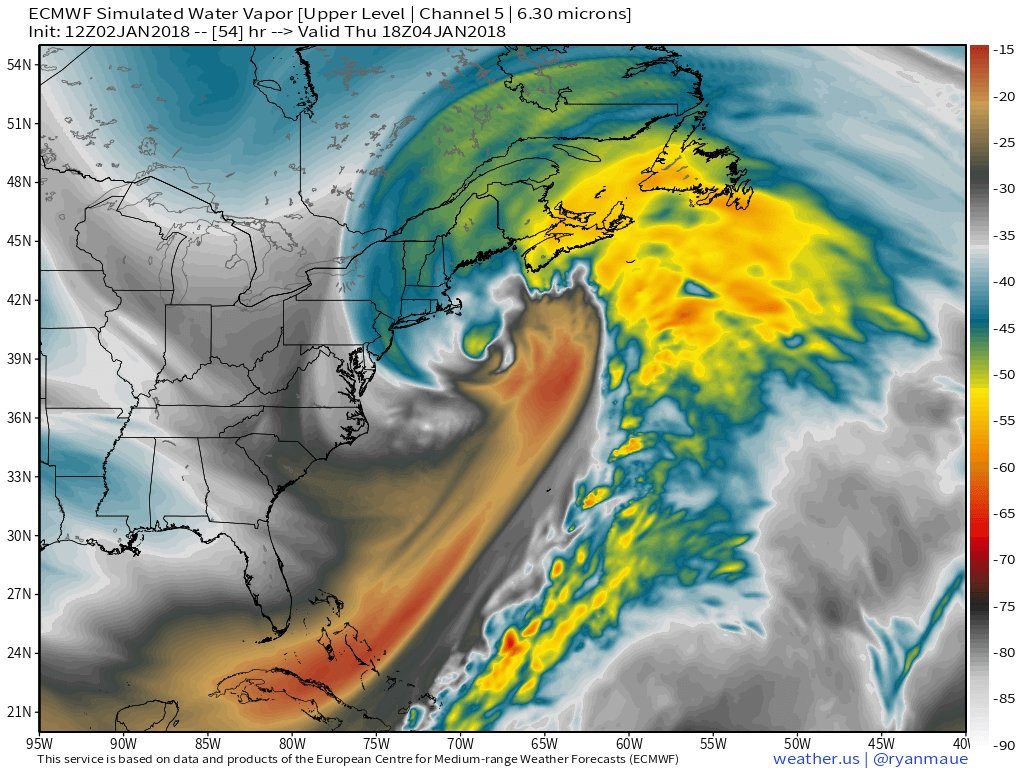 North
North East in The Path
Coastal cities along the East Coast are not only in Winter Storm Grayson's path, but they are expected to bear the brunt of the winter storm, with strong coastal winds. The recent full moon has also added to the potential woes of the coastal cities. In Massachusetts, where winter storm Grayson is expected to hit Thursday morning, the state's coastal towns not only have a blizzard to look forward to, but also have been issued a Coastal Flood Warning, which is in effect until Thursday afternoon. So this could be a significant one-two punch to the region.
For the major cities along the East Coast, Winter Storm Grayson is likely to bring heavy snow Thursday. New York City and southern Connecticut will see heavy snow late Wednesday and into Thursday evening. Boston will see up to potentially 14 inches of snow, and also has a Coastal Flood Warning in effect for Thursday.
Bottom Line…..If you ar living in coastal New England…or near the coast get ready for trouble. Take all necesary precautions to prepare for extreme snow, possible power outages and flooding. Make sure your phones are chrged and batteries ready in case you need to contact people to give or receive assistance.
Information provided by:
Missy Adams, Realtor
Keller Williams Realty
20 Trafalgar Square Suite 101
Nashua, NH 03063
Telephone: 603-320-6368 or 603-883-8400 x138
Visit Missy for more information on NH properties.
Email: missyadamsrealestate@comcast.net
Twitter: @missyadamsnh   #AdamsHomeTeam
Web: https://missyadams.com