08 Apr

Home for Sale! 208 Buck St. Pembroke, NH 03275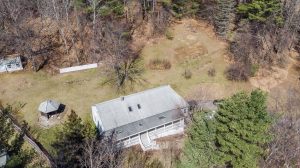 JUST LISTED!!
208 Buck St. Pembroke, NH 03275
Offered at $319,900
The Adams Home Team
About This Home
Lovely five Bedroom, three Bathroom expanded cape home nestled on a hill well back from the road. The lot is surrounded by woods for more privacy. 
The front of the home has an updated covered composite farmer's porch with skylights that has access to the sideyard via steps. The living room has a ceiling fan, and a large sunletting bay window. The First Floor Master Bedroom with ¾ bath and three closets has been set up as two areas, one of which is now used as a nursery.
The Spacious eat in kitchen has updated flooring, island seating and electric cooktop and oven. There's another great bay window, perfect for growing fresh herbs! Just off the kitchen is a walk-in pantry room with refrigerator that houses the washer and dryer and a full bath across the hall. A beautiful sunny four-season porch has a gas stove and overlooks the sideyard and driveway. On the second floor you will find four additional bedrooms and a half bath. The second floor "master" has a bookshelf which hides access to eave storage area. One of the rooms has two skylights and ceiling fan, and there's a cute hidden eave space made into a play area.
A walkout daylight basement provides ample storage and some finished area. The backyard has pear, peach and apple trees that bear fruit, and there are several bushes around the yard that provide blueberries, blackberries and raspberries! A must see! 
The property also provides a heated chicken coop and pens that could house goats or other small farm animals. 
 **** Showings to begin in a structured format on April 11, 2020 ****    
For Complete MLS Listing Information, please Click

HERE
Take A 3D Video Tour of this Home!!
Assorted Pictures
Slide Show Walk-Through…
Features Video
Google Map
More About Pembroke, NH
Pembroke's history began in 1725 when Captain John Lovewell (sometimes Lovell) and his intrepid band of Indian fighters, recruited from the towns around Dunstable, Massachusetts, decided to drive the Indians out of what is now New Hampshire.
In 1728, The Honorable House of Representatives of His Majesty's Province of the Massachusetts Bay in New England granted six square miles of land to the survivors and heirs of non-survivors of Lovewell's band of Indian fighters. This land area became known as the original Suncook. On December 9, 1730, the Suncook Proprietors drew for their first division of lots, the least to contain forty acres and all others to be of equal value, regardless of the number of acres.
Basically, there are three grants of land covering the same area in varying degrees. The Bow grant was granted in May 20, 1727. The Mason grant, presently known as the Masonian claim of 1621 was granted by the "Council of New England" established in Plymouth, County of Devon, England. The Suncook grant of August 6, 1728 was granted by His Majesty's Province of the Massachusetts Bay in New England in General Court. The inhabitants of Buck Street and Bow, having boundaries adjacent to the Suncook boundary line, became discontented with the Township of Bow. They petitioned the New Hampshire House of Representatives to be joined with Suncook.
Incorporation of Pembroke was granted on November 1, 1759, "authorizing the levying and collecting such Province Tax as shall be imposed upon them by law as any other Town or Parish in this Province." On the passage of the act of incorporation, the Plan- tation of Suncook ceased to be and the Town of Pembroke took her place in the fair sisterhood of the Commonwealth of New Hampshire to enjoy all the rights and privileges belonging to towns.
Historical Sights
For more about Pembroke click HERE
More Information About this 208 Buck St. Pembroke, NH Home….
       If you would like additional information or you are considering purchasing/selling a home in NH or MA, please contact the Top Producing and Award winning …. The Adams Home Team
Sign up for my Mobile App and search anywhere, any time…Click Here
Missy Adams, Realtor
Keller Williams Realty
20 Trafalgar Square Suite 101
Nashua, NH 03063
Telephone: 603-320-6368 or 603-883-8400 x138
Visit Missy for more information on this or other properties.
Email: missyadamsrealestate@comcast.net
Twitter: @missyadamsnh   #AdamsHomeTeam